Youth Ministry
"Teen Night" in Red Shirt April 20, 2017
Youth Conference in Denver March 24-26, 2017
Teen Bible Study February 25, 2017
New Year's Eve Lock-In 2016/17
Teen Christmas Party December 6, 2016
Swim Trip with the Teenagers July 14, 2016
3-on-3 Tournament at the Courts June 20, 2016
Teen Bible Study Hike May 21, 2016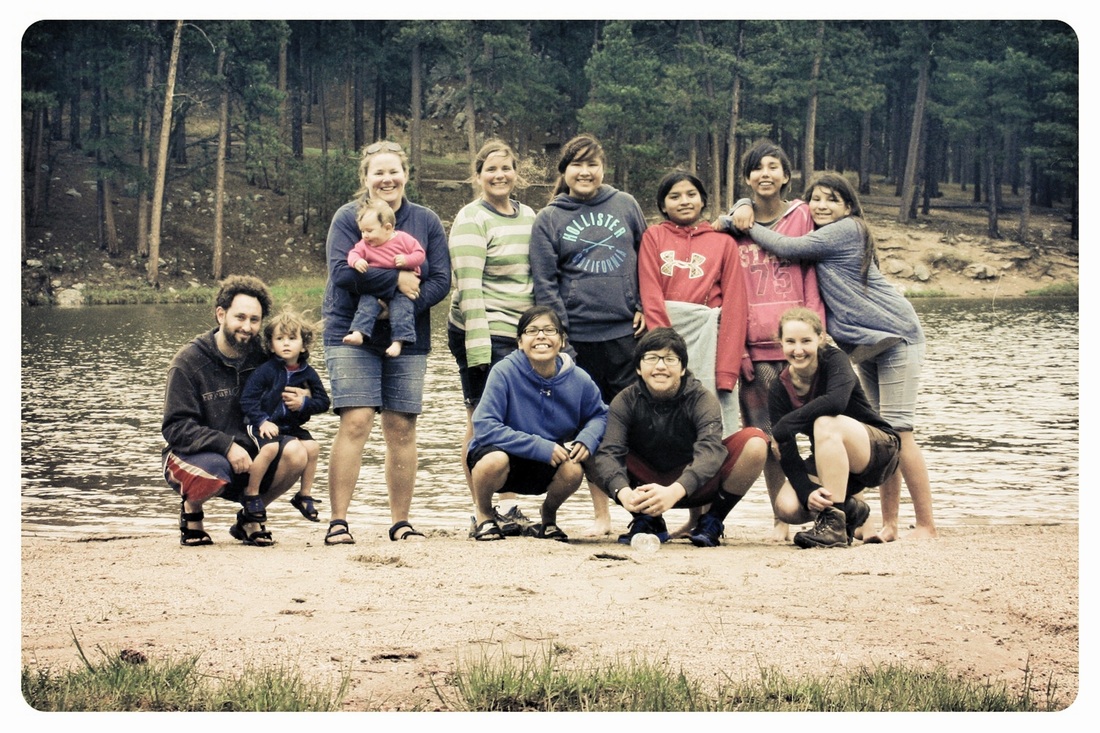 ---
Feels Like Summer Already April 13, 2016
Dare2Share Youth Conference March 11-13, 2016
Teen Christmas Party January 7, 2016
New Year's Eve Lock-In December 31 - January 1, 2016
Swim Trip with Teenagers August 11, 2015
3-on-3 at the Oglala Court June 24, 2015
Hike with Teen Bible Study Group May 16, 2015
Teen Bible Study Swim Trip March 21, 2015
Dare2Share Youth Conference Feb 26 - March 1, 2015
Teen Bible Study February 18, 2015
New Year's Eve Lock-In 2014/15
Teenager Bible Study October 22, 2014
Guys Camping Trip to the Tetons August 2014
Swim Trip with Oglala Teens August 7, 2014
Swim Trip with Teens July 3, 2014
3-on-3 Tournament @ the Courts June 18, 2014
Royal Ranger Pine Wood Derby March 11, 2014
Swimming with Teen Bible Study February 8, 2014
New Year's Eve Lock-In 2012/13
New Year's Eve Lock-In for teenagers 12'n up
December 31, 2011 - January 1, 2012
---
SROM Wilderness Youth Camp August 6-12, 2011
Basketball Tournament at the courts June 2011
It has become a tradition - a good one! Every June when our friends from Watertown, SD come around they help organize a basketball tournament for the local youth which attracts participants and spectators from the whole area. This year we had altogether 16 competing co-ed teams, but as the saying goes, "There can be only one"... Check out the pictures to see who the proud winner was!
"Fire on the Mountain" Youth Camp Fall 2010
Again our youth camp took place at Camp Kinship in cozy log cabins homes nestled into the secluded backcountry of the beautiful Black Hills - that means a whole weekend away from cell phone signal, tv, and big city Rez life. :-) Despite those challenging circumstances (or because of them?), our teenagers enjoyed the camp a lot, and almost everybody came home saying, "We'll be back!" We also met with other youth groups and leaders from Pine Ridge Rez and Rosebud.